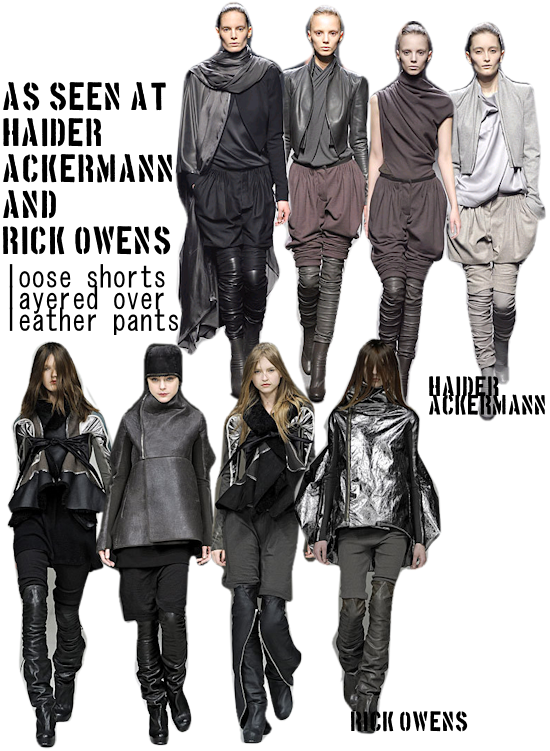 I've recently been fascinated by Rick Owens and his wife Michele Lamy, who is 17yrs his senior! They look like a very odd couple, but after reading about them in the Observer, you could tell Owen was completely infatuated and in love with his wife, I just found out that they have been together for more than 15yrs and she turned me straight, I really want to met this woman! Gareth Pugh is her protege, so you may see them together a lot at fashion shows.
I love how he doesn't want to conform to fashion. The second image is from his fall 2008 collection, which I love, and that jacket in the first image which is from Strutter 2009. Owen is renowned for his biker jacket, and that's what people mainly go to him for.
Rick Owens talks about his fall collection for Hint Fashion magazine: "
For fall I decided to do whatever the fuck I wanted.
" "
The French know how to gild the lily, but I'm all about dead lilies. So for fall I wanted to do something bleak with simple aerodynamic lines, and in fabric that's falling apart and pilling. People just aren't going to come to me for a trend. People come to me for things that are a little poignant, a little broken." I'm in love!