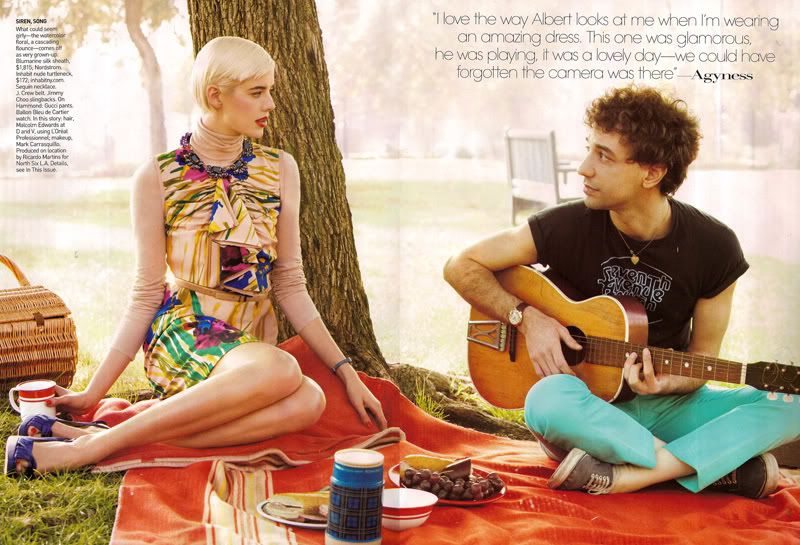 I had to put these images on my blog, well the ones I like, they make me smile. You can see the lust in Hammond's eyes for Deyn, it's romantically sweet. You can find all the images here.
Aggyness Deyn and Albert Hammond Jr., I like him more than I like his girlfriend, who sometimes comes across as attention seeking, but I have to admit her style is quite cool at times, when it's natural, and not for cameras. I'm not surprised about the splitting not long after this valentine's photo shoot for Vogue 2009 February issue, because most celebrities go through husbands and wives like we replace out toothbrushes, every three months? Anyway, back to my point, now imagine a young talented couple, how long did you expect it to last?! I'm quite surprised
Alexa Chung and Alex Turner
have lasted this long, but I guess it's because only one of them is talented. I'm sorry it had to be sad! Agyness Deyn has a
new boyfriend
, and his cool, but not as cool as A.H.Jr.
If you like this entry, you may like
this
.